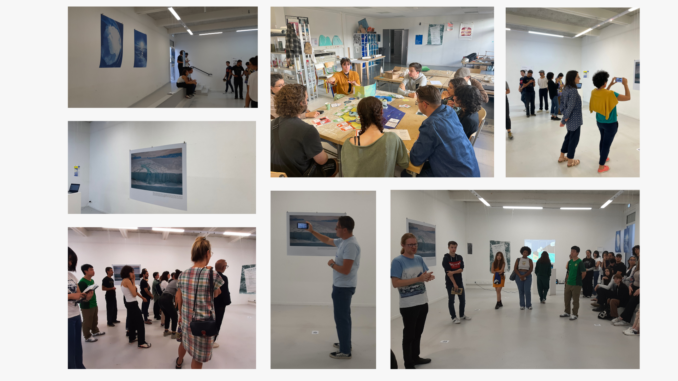 Conception de dispositifs d'exposition
The third workshop involving PROTECT and ESAD, school of Art and Design of Valence, took place the last week of September.
This workshop aimed to formulate hypotheses for graphic implementation at various stages of a future exhibition, by combining the scientific, political, and ethical dimensions of PROTECT with the graphic design's ability to organize this information in formats suitable for conveying it to the public using modern digital technologies.
Commissioned by the PROTECT research team, this workshop is part of a year-and-a-half-long collaboration between ESAD and PROTECT, supervised by Alizée De Pin, a graphic designer-author in residence at ESAD.