We are developing several educational games, you can find them on this page.
Save the glaciers! – an educational escape game
Save the glaciers! is an educational escape game designed for teenagers (11-18 years old) to learn what glaciers are, how they move, how they react to climate change and what we can do to slower their melt.
You can play an online or a real-world version!
Play the real-world version (requires preparation!)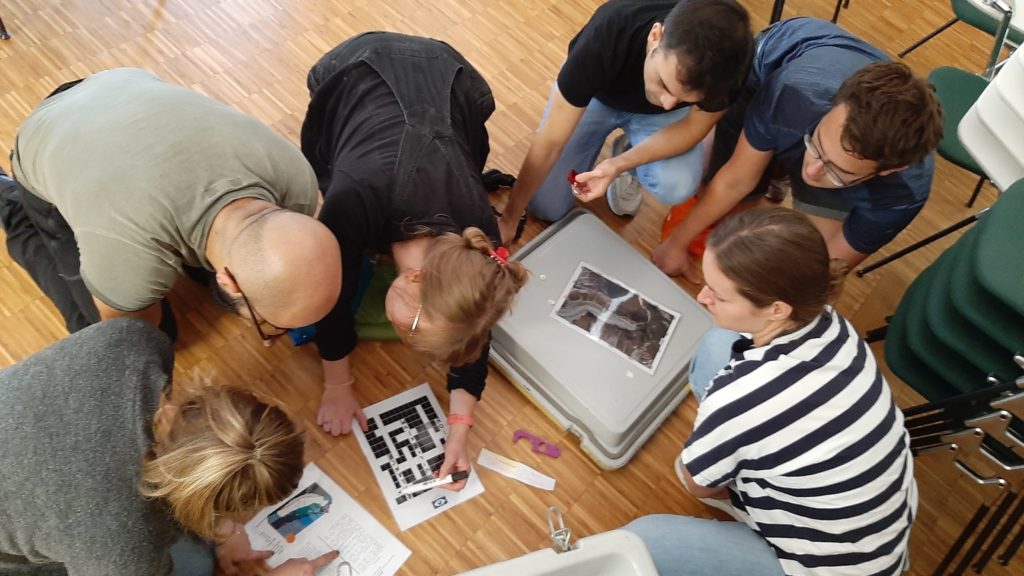 Play the online version