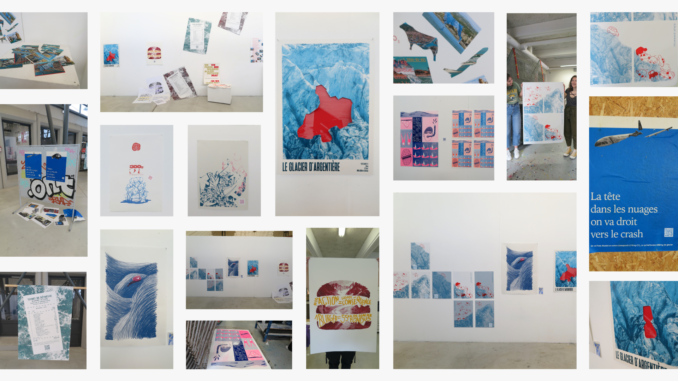 PROTECT's project office was in residence at the School of Art and Design of Valence and Grenoble the last week of April for a workshop led by the artist Alizée De Pin and the teacher Tom Henni.
Workshop 2 focused on the design of a series of posters to raise public awareness about the issue of melting cryosphere and rising sea levels and more specifically to raise awareness of concrete actions that can enable people to significantly reduce their impact on climate change.
This workshop is part of a series of workshops whose aim is to create an artwork based on the research findings (see workshop 1).