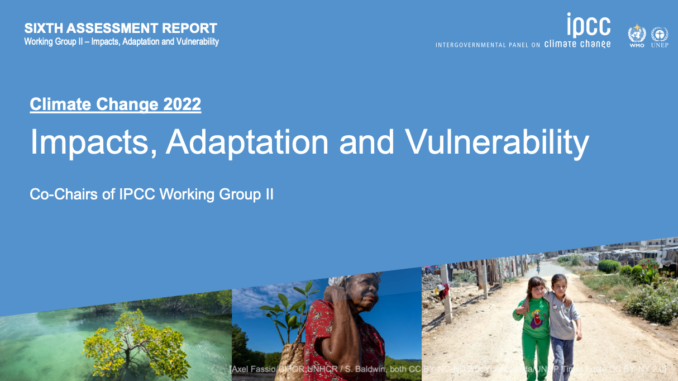 The IPCC Climate Report published today 28 February 2022 is the most precise and up to date global assessment of impacts, vulnerability and adaptation to climate change available today.
270 authors from 67 countries have contributed to this updated assessment. Several risks assessed in this report are caused by sea level rise, which represents a major threat for coastal communities and ecosystems during the 21st century and beyond.
The WG1 report published 6 months ago delivered sea level projections extended to 2150 instead of 2100, as well as a low-likelihood high-impact scenario.

PROTECT has provided science used in this previous assessment, including a paper by Tamsin Edwards emulating land ice contributions to sea level rise for the 21st century.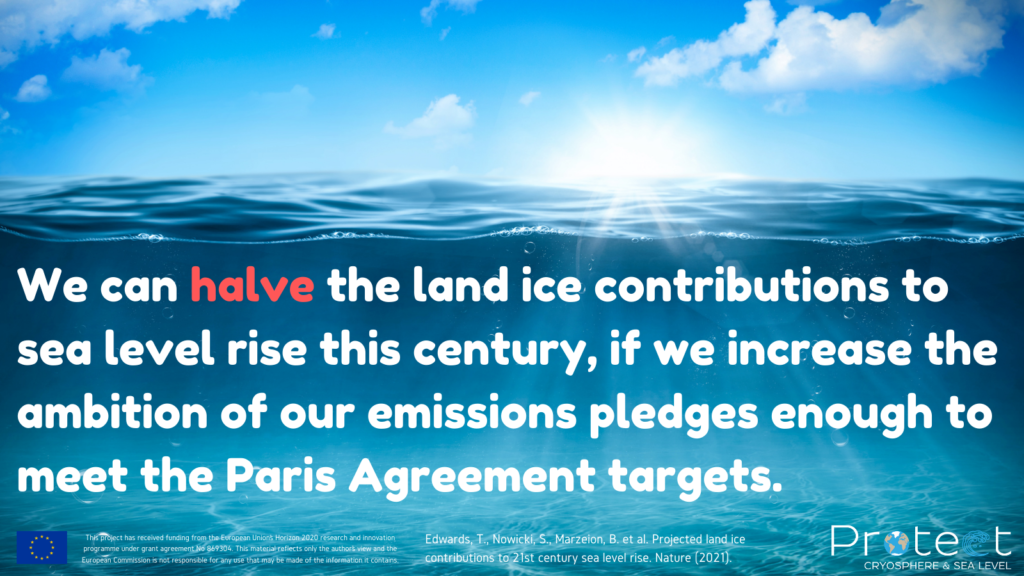 The WG2 report assesses impacts and risks affected by sea level rise, such as high-tide flooding, flooding during storms and hurricanes, salinization of soils and estuaries, coastal erosion and submergence.
Because sea-level rise cannot be stopped, coastal adaptation such as sediment-based, ecosystem-based or hard protection, accommodation or relocation will be needed. Limiting climate change reduces the rate of sea-level rise and gives time for adaptation.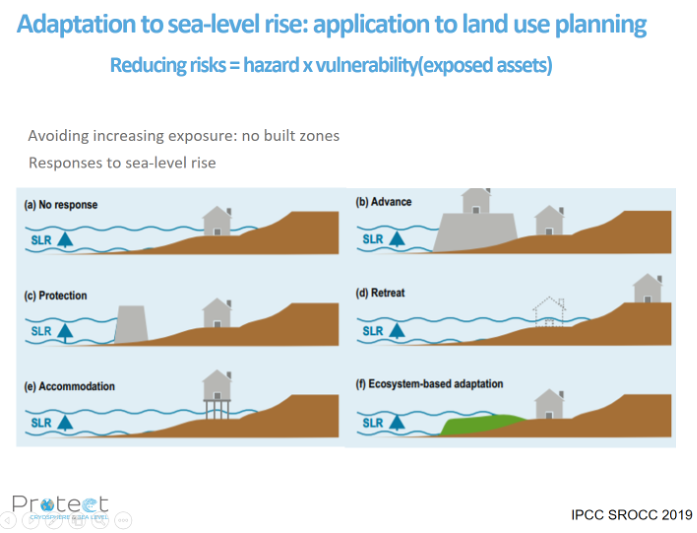 PROTECT supports adaptation research and planning through updated sea-level projections, risk assessments and social science, in particular in Greenland, the Maldives, the Netherlands.
Authoritative Climate Services will be needed to support adaptation: for example our sister project CoCliCoServices aims at developing a core service for coastal adaptation to sea level rise in Europe, in close cooperation with Copernicus Marine.
Take-home message from IPCC WG2: adaptation alone will not be sufficient: urgent mitigation of climate change, that is, greenhouse gas emissions reductions, is needed to reduce sea level rise rates to 4mm/year and give sufficient time for adaptation planning and implementation.