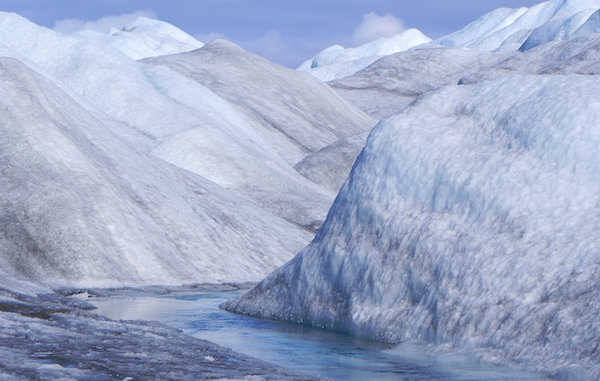 The surface mass balance scheme dEBM (diurnal Energy Balance Model) provides a novel, computationally inexpensive interface between the atmosphere and land ice for Earth system modeling.
Link to the article: https://doi.org/10.5194/tc-15-2295-2021
Here are the main findings:
The dEBM is particularly suitable for Earth system modeling on multi-millennial timescales as it accounts for changes in the Earth's orbit and atmospheric greenhouse gas concentration.
Realistic simulations of the Greenland Ice Sheet covering several millennia require a representation of surface melting driving ice loss. Since involved processes are complex, the dEBM computes this surface melting from primary forces.
Hence, the model reproduces intensified melting during the warmer mid-Holocene period 6000 years ago, when astronomical settings of the earth caused higher summer temperatures.