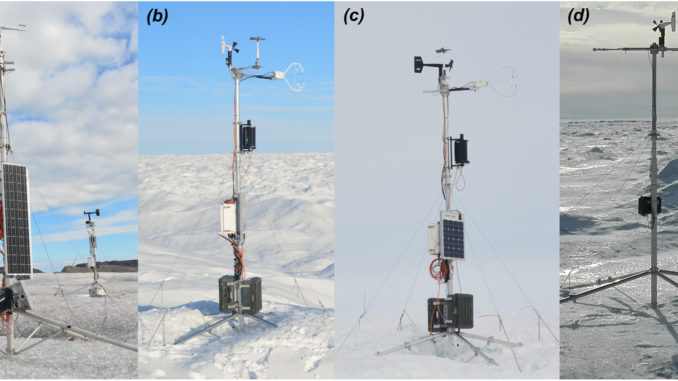 The article "Observed and Parameterized Roughness Lengths for Momentum and Heat Over Rough Ice Surfaces" was published in JGR Atmospheres.
In this study the authors investigated the impact of the variable aerodynamic roughness of snow/ice surfaces on surface melt. A large dataset of eddy covariance measurements over rough melting ice were used to develop new roughness parameterisations for use in energy balance models.
The main result is that a more realistic representation of surface roughness leads to improved calculations of surface melt.
These results can be used to better constrain future glacier and ice sheet surface mass loss using atmospheric models.