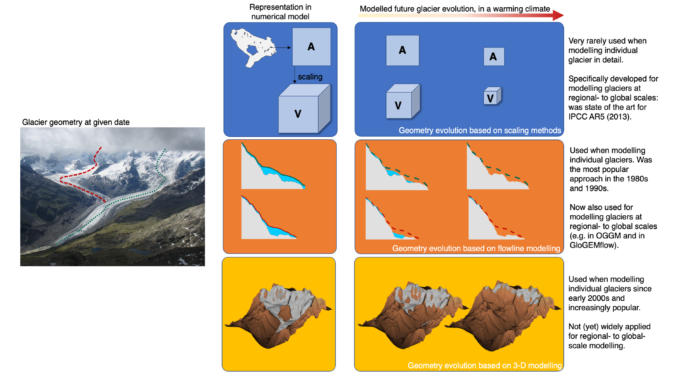 Glaciers outside the ice sheets are major contributors to sea level rise. It is therefore of large importance to accurately model their evolution over time.
Four scientists involved in PROTECT have compiled a review on how to do this: https://agupubs.onlinelibrary.wiley.com/doi/10.1029/2021RG000754
Their review focuses on modelling the decadal to centennial evolution of glaciers while accounting for ice-dynamical processes. These types of studies used to be performed for individual glaciers, but are now also starting to be applied at regional- to global-scales.
In PROTECT, both a better representation of glacier processes (such as glacier calving and debris cover evolution) as well as better constraining simulations with new observations, are being investigated. Stay tuned to find out more on this soon!