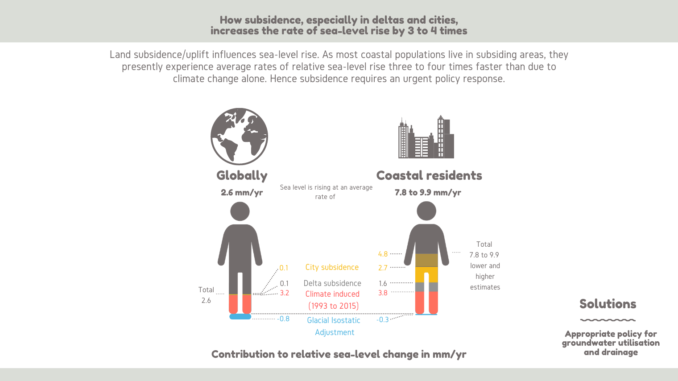 A global analysis of subsidence, relative sea-level change and coastal flood exposure has been published in Nature Climate Change on 8 March 2021.
Here are the main findings:
As most coastal populations live in subsiding areas, they presently experience average rates of relative sea-level rise three to four times faster than due to climate change alone.
Controlling human-induced subsidence around coastal cities by improved groundwater utilisation and drainage has the most immediate benefit.
You can download the infographic here.